CMR Patriot Carbon Fiber Ultra-Light Pancake Welding Hood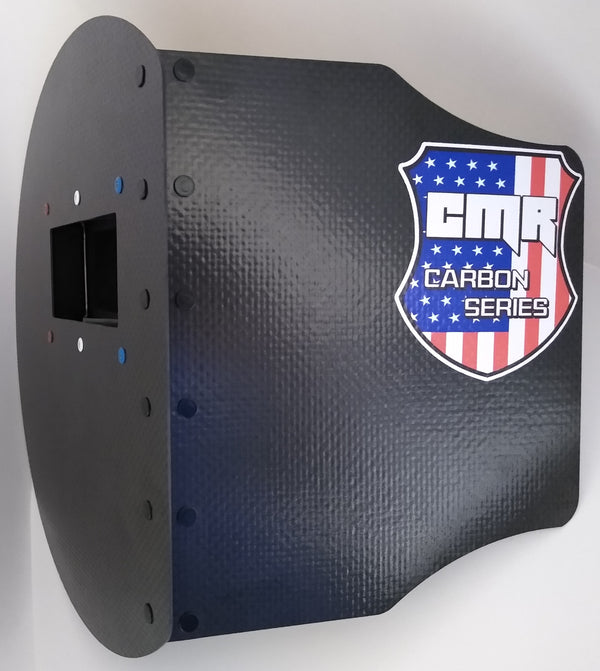 CMR Patriot Carbon Fiber Ultra-Light Pancake Welding Hood
Beautiful Special Edition American Patriot Carbon Fiber Pancake Welding Hood.  It features an American flag style strap, engraved eye box, and red, white, and blue rivets.  The design and quality on this hood is extraordinary.  This is one of the lightest and toughest welding hoods available. It is well reinforced, glued and riveted.  It requires much less sanding than other hoods on the market. 
- 100% designed and manufactured in the USA
- 100% real carbon fiber (aerospace grade material)
- Lifetime warranty from the manufacturer with personal customer service
- ANSI Z87+ rating
- Very light weight, 10 oz.
- No wood supports equals less product failure
- Improved shape of the eye box to conform better to your face and requires less sanding and more comfort
- Les box cap that has foam added to prevent lenses from shifting
- SS lens spring for better lens retention (less chance of light exposure, not prone to allow spatter into lens box)
- Great 2 inch head band made from heavy duty elastic material that will hold up to the environment with heavy duty metal clasps and sliders
- Riveted construction (much stronger than small screws)
- All replacement parts are readily available and easy to get 
WARNING: Carbon Fiber is a conductor of electricity.

Shipping Policy:

USA: 5-7 Business Days (FedEx)
Canada: - 1-2 Weeks(FedEx)

*Orders may take 3-4 days to process.

Return Policy
All orders come with a 30-day satisfaction guarantee.
LET OUR CUSTOMERS SPEAK FOR US
Top notch work
Top notch work, this guy has great customer service, his design and engineering are impressive. The cut parts are perfect. The attention that went into every detail is definitely noticed.
Jeremiah Morgan
Quality work
While on the phone with him you can tell that he is all about the quality of his work. That is hard to find today but his man is the meaning of skilled labor.
Cody J. Cornwell